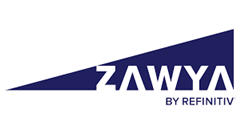 Published on Dec. 13, 2022
The UAE is one of the world's biggest oil producers
Next year's UN climate talks in the United Arab Emirates must work towards a just and equitable energy transition, the oil-rich host country, seeking a gradual move from fossil fuels, said Friday.
The UAE is one of the world's biggest oil producers.
It wants to "bring diverse and different thoughts to the table from all around the world and in particular the countries of the global south", said Minister of State for International Cooperation Reem Al Hashimy.
"How we manage to deal with a just energy transition by also ensuring prosperity and stability for people around the world, how we manage to do that in a manner that's equitable" is the issue, she told the World Policy Conference of political, business, academic and other leaders in Abu Dhabi.
In an interview with AFP in July, the UAE's Minister of Climate Change and Environment Mariam Almheiri insisted the world is "not ready" to switch from hydrocarbons, despite the havoc being unleashed by global warming.
[…]
Lire l'article sur le site de Zawya.