Asian Angle by Kishore Mahbubani
Published: 7:00am, 8 May, 2022
By performing a massive U-turn and reopening to the world, China would undoubtedly earn immeasurable admiration and respect for saving the global economy
All it would take is a few billion dollars to give the entire population mRNA booster shots. That's what worked for Singapore – it can work for China too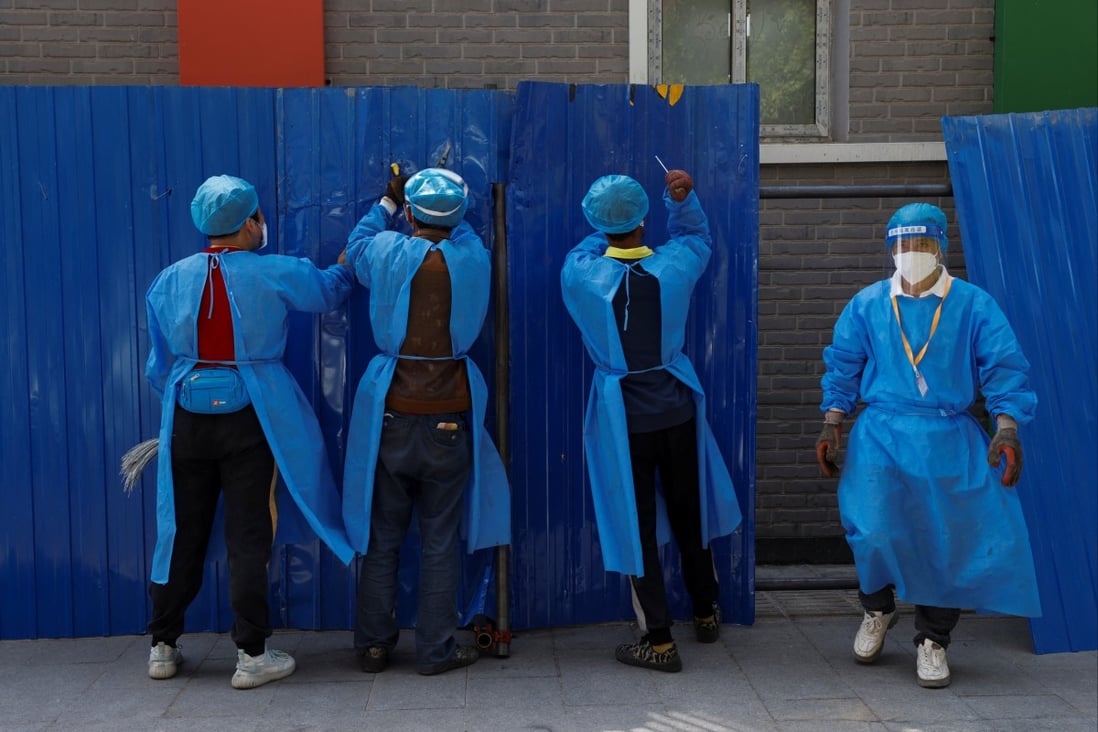 Workers wearing personal protective equipment install a barricade around a residential area under lockdown in Beijing on Wednesday amid a Covid-19 outbreak. Photo: Reuters
Our world is beginning to drown in pessimism. Dark clouds, both geopolitical and geoeconomic, bear down upon us – some unleashing great pain and suffering on the people below. Energy prices are spiking. Inflation is accelerating. Governments, as in Sri Lanka, are falling. The burning question our world now faces is a simple one: can we turn things around?
The short answer is yes, we can. In our modern world, sound public policies based on logical reasoning and good scientific evidence could solve many of our problems. There's only one catch: it would require all major countries to perform equally major U-turns.
In theory, democratically elected governments have enough innate flexibility to perform such a manoeuvre. But in practice, this turning point in history may instead present China with a unique opportunity to show that it has the most rational and pragmatic government in the world.
[…] Article for subscribers only
Read the article in the South China Morning Post