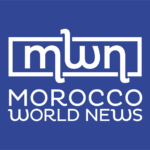 14.10.2019
Safaa Kasraoui,Morocco World News
President of the Republic of Rwanda Paul Kagame arrived in Morocco on Saturday, October 12, to take part in the 12 annual World Policy Conference (WPC).
Rabat –  President of Rwanda Paul Kagame has expressed his ambition to collaborate with African leaders who contribute to the development of the continent.
Having arrived in Morocco on October 12 to take part in the World Policy Conference (WPC), the Rwandan president said that Africa is "nobody's prize to win or lose."
He added that it is the responsibility of Africans to contribute to the development of the continent to help it reach "its full potential."
The WPC  kicked off on Saturday, October 12, convening business leaders. During the summit, the attendees discussed the global economy and international relations among other topical points.
Kagame said that "trade shapes a nation's economy in powerful ways."
The Rwandan president took the Aid for Trade initiative as an example, emphasizing that it is a positive approach.
The aid for trade initiative is led by the World Trade Organization (WTO).  It seeks to "encourages developing country governments and donors to recognize the role that trade can play in development."
Speaking about the concept behind the initiative Kagame said that this "should have been the approach all along."
The president extolled trade cooperation between Africa and other continents, stating that the African countries enjoy "strong trade relations around the globe, whether with Europe, India, North, America, and China."
Kagame emphasized that trade with "everybody" actually "leaves us all better off."
Kagame also recalled the African Continental Free Trade Area, which seeks to accelerate the "intra-African trade and boosting Africa's trade position in the global market."
He said that the continental free trade is now "in force and trading will commence in July 2020."
"The revitalization of the African Union Peace Fund, which now stands at more than $125 million has enhanced the credibility of Africa's security partnerships, and it should continue to grow," he said.
Kagame's visit to Morocco is the first of its kind since June 2016 when he met with King Mohammed VI. The monarch also visited Rwanda in October 2016.
The exchange of visits helped the two countries to establish diplomatic relations and reinforce their cooperation through several agreements.
During the King's visit, senior officials from Rabat and Kigali signed several bilateral agreements.
Morocco and the Republic of Rwanda further reinforced their partnership through the signing of a Memorandum of understanding (MoU) in the poultry industry in Kigali,  on October 2.
Read the article on Morocco World News