HelioRec | September 2020, Issue 1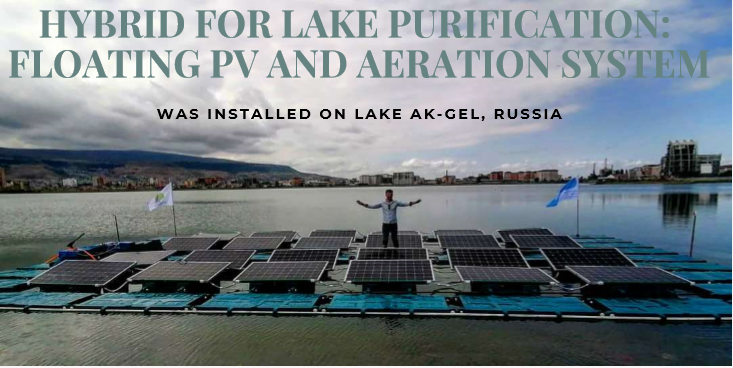 Fruitful cooperation between EcoEnergy and HelioRec
On 13th of September 2020 the first in the world hybrid system for lake
purification: floating PV and aeration system was installed on lake Ak
Gel. This lake is located in the center of Makhachkala (Dagestan
Republic, Russia) and it faces many serious ecological problems:
Oxygen concentration is 3 times less than normal;
Active algae growth;
Water evaporation (area was reduced twice during the last 20 years).

Engineers from HelioRec, a Skolkovo innovation center resident, and EcoEnergy (project developers) invented the unique solution to solve these problems.
Floating power plant with the total area of 150 m2 that consist of:
24 floaters with 295W photovoltaic modules (Solar Systems);
36 footpaths;
4 batteries;
4 aerators which can help to bring needed amount of oxygen to revive the lake within 1 year.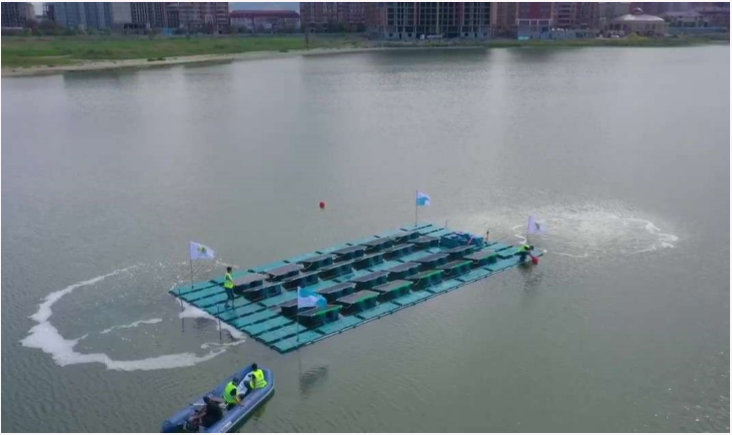 In the process of developing the first project of its kind in the world,
engineers were required to apply fundamentally new solutions: aerators are powered by an autonomous solar generation with a 7 kW capacity based on a floating system, and "smart control technology" allows to control the power plant from a mobile phone. The system could survive the first storm (19th of September 2020) with wind speed more than 30 m/s. Based on the results of the first installation, HelioRec and Eco-Energy will decide about increasing size of the power plant and further project development.
Would like to build something innovative, let us know: savetheplanet@heliorec.com
See more of the project here.