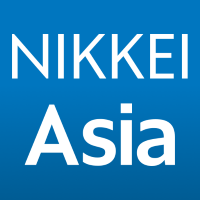 28.01.2023
China and South Korea keen to exploit Israeli-Arab rapprochement
Many Asian countries depend heavily on oil from the Middle East to meet their energy needs. In particular, Japan buys more than 90% of its imported crude oil from the region. Now a geopolitical earthquake of an unprecedented scale is rocking the region, with potentially huge implications for Japan and the rest of Asia.
China and South Korea have already sensed new strategic opportunities. Last December, Chinese President Xi Jinping visited Saudi Arabia and signed a comprehensive strategic partnership in energy, high tech and other areas. The following month, South Korean President Yoon Suk-yeol traveled to the United Arab Emirates, which agreed to invest $30 billion in 13 South Korean projects in such fields as energy, defense and space.
Ever since Israel was founded in 1948, the Middle East has been embroiled in conflicts between the Jewish state and the Arab countries. The two sides have fought four wars, with the Arab nations committed to supporting Palestinians who lost their homes and have been living as refugees. Except for Egypt and Jordan, no Arab country had a formal diplomatic tie with Israel until recently.
But the geopolitical landscape has begun to change. Some Arab nations are now developing partnerships with Israel not just in commerce but in security as well. Leading this trend is the UAE, which has struck a broad security partnership with Israel.
Recently, the UAE quietly installed Israel's Barak 8 air defense system near its capital, Abu Dhabi. Israel offered the advanced unit, capable of shooting down missiles and drones, as part of the bilateral security pact, with its deployment completed before this winter, said an Israeli military expert.
Israel is also expanding intelligence ties with Arab nations. The top official of Mossad, Israel's chief intelligence and secret-service agency, visited Bahrain this month and signed an agreement to cooperate in intelligence activities with its counterpart there. Some Mossad agents are already working in Bahrain, sharing sensitive military information with its intelligence authority, according to a Bahrain official.
The expanding relationships between Israel and these Arab nations are direct consequences of the Abraham Accords, a series of agreements to establish diplomatic ties between Israel and Arab states.
Brokered by the administration of former U.S. President Donald Trump, the normalization deals were first struck between Israel and two Arab neighbors, the UAE and Bahrain, in September 2020. Israel and Morocco agreed to normalize relations in December the same year. These pacts have changed what had long been seen as a confrontation between Israel and a united Arab front.
Local experts point out two geopolitical factors that bind Israel and some Arab nations.
One is the security threat posed by Iran, their common enemy. Iran has been developing nuclear arms while also expanding its influence in the Middle East by taking advantage of turmoil in Syria and Iraq.
Tehran's military and geopolitical ambitions are deeply disturbing to Israel, which Iran's Islamic government regards as an archenemy. Iran has been providing military support to armed Islamic groups, including Hamas, the militant group that controls the Gaza Strip, and the Lebanese group Hezbollah.
Iran is also a serious threat to Arab kingdoms as it purportedly seeks to "export" its Islamic Revolution, which brought the collapse of the last Iranian dynasty, to its Arab neighbors. Iran's increased influence could shake the foundations of Arab kingdoms.
"Today, we are still suffering from this real serious threat from Iran," said Abdulaziz Sager, founder and chairman of the Gulf Research Center, at the World Policy Conference held in Abu Dhabi last December.
[…]
By Hiroyuki Akita.